When most people think of Seattle in February, thoughts of coffee shops, cozy fires and a good book are some of the first thoughts that pop into your mind.  But contrary to popular belief, February in the Emerald City has plenty to see and do.  Whether you are looking for a big night out on the town or a relaxing getaway trip, February has a lot to offer and below are a handful of fun activities during the shortest month of the year.
 Lunar New Year:
Seattle's only "Night Market" returns Saturday, February 11th celebrating the Lunar New Year for a night of dancing, eating, drinking & shopping local at Magnuson Hangar 30.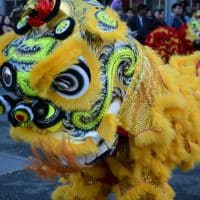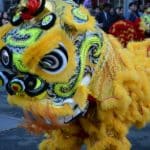 Seattle's largest indoor "Night Market" is celebrating the Lunar New Year with an illuminated Maker's Market transforming the Magnuson Hangar 30. This year's program will feature local organizations and performances by Mak Fai Kung Fu & Lion Dance Group. Night Market showcases the talents of local AAPI-owned small businesses throughout the Night Market, with a featured pop-up by a local organization. Ticket proceeds will benefit the SCIDPDA by way of donation.
Valentines Day: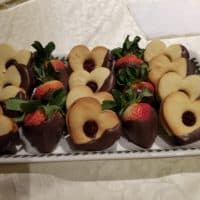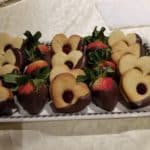 If you are looking to plan an incredible Valentines Day with that special someone in your life, look no further than the Candlelight Concert series taking place throughout Seattle.  These concerts feature local top artists, performing both contemporary and classic music under the illumination of thousands of candles.  If you pair this event with dinner out and ahead of time, it could make for one of those magical moments that you'll remember for years to come.  Innkeepers tip here, you can purchase gift card ahead of time. 
Weekend Trip to Leavenworth: One of the many aspects that makes Seattle an incredible city is its proximity to a diverse set of topographies.  One of those areas is the Cascade Mountains just two hours due east of Seattle.  One of the best weekend getaways is a trip to Leavenworth, WA.  This Bavarian themed town is just past Stevens Pass and the winter season is a must for those traveling to the Northwest.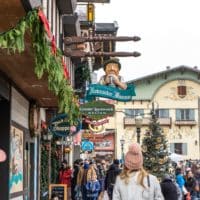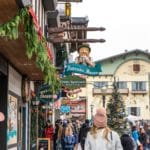 Between the falling snow on and stunning mountain peaks, it's easy to mistake this hidden gem for a small town tucked away in the alps.  The mountains views from Leavenworth are absolutely breathtaking. For those of you who enjoy winter activities, Stevens Pass is 20 minutes away and the town of Cle Elum is nationally recognized as one of the best snowmobile terrains in the continental 
Northwest Flower & Garden Festival:  For all those who love to garden, the annual Seattle Flower and Garden Festival is a must see.  This five day event held at the Seattle Convention Center is the perfect opportunity to start those spring vibes early and get a jump on the latest flowers for the upcoming season.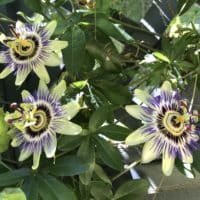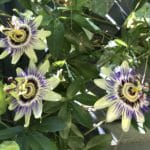 Between the garden displays and seminars, to the Garden Marketplace, there is something to offer all those with the greenest of thumbs.  The event runs from February 15th to the 19th, and tickets are still available.
Seattle Art Walks:
 As a local Bed and Breakfast owner we get guests that ask all the time about activities that are free or really economical.  And my first response is to suggest a local or nearby art walk.  The city of Seattle was an innovator for the art walk program, starting with the Pioneer Square Art Walk back in the early 1980's.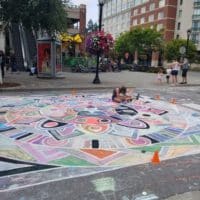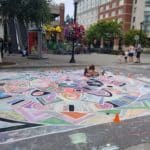 These walks are a prime opportunity for local artists to partner with neighborhood businesses to share and support one another while also serving as a free activity for the community to enjoy art. Below is a list of walks scheduled between February 9 – 16, 2023.
Feb. 9 – Capitol Hill   
Feb. 9 – West Seattle
Feb. 10 – Belltown
Feb. 11 – Ballard
Feb. 11 – Georgetown
Feb. 16 – Edmonds
Bruce Springsteen: Speaking of artists, "The Boss" himself, Bruce Springsteen and his E Street Band, is scheduled to play a single show at the Climate Pledge Area on February 27th.  Springsteen is a global rock and roll icon and needs no introduction.  For those unaware, touring for this band is few and far between and now is the time to check this group off of the old bucket list.  Count this Innkeeper as one of the many thousands who will be in the audience.