Lake Union is one of the lakes that it's part of the Seattle landscape.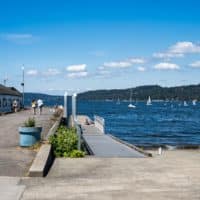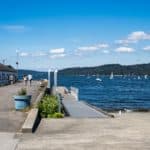 Lake Union is just a short ride from downtown Seattle by car or if on foot while exploring Seattle you can ride the
South Lake Union Streetcar which stops at The Center for Wooden Boats.
 Along its south shores the Museum of History & Industry and the Center for Wooden Boats are two of the many interesting places to visit.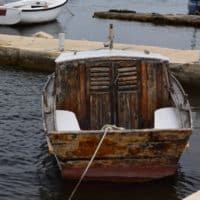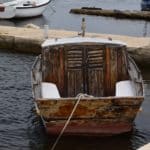 The volunteers work at bringing life back to boats that have been around for many years. Along with boat rentals and sailing classes they also have workshops and lectures year round. They even have free boat rides each Sunday for all ages, young and old.  Walking the docks, exploring the boats and browsing the exhibits are always free of charge.
MOHAI on Seattle's Lake Union
Museum of History and Industry is housed at an old navy armory building. It house a large collection of historical artifacts of Seattle history- our signs, hydroplanes, planes and now automobiles. Inside you will also find the history of Seattle from its beginnings as a logging town to the making of Boeing airplanes, Microsoft, Amazon…etc.
On the West side of the lake The Electric Boat Company  offers boat rentals.  You can choose from 3 different types of boats and the length of your trip, see the famous Sleepless in Seattle Houseboat, cruise to Gasworks Park, go to lunch on the North end of the lake at Ivar's Salmon House.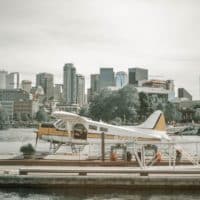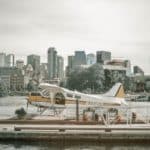 Kenmore Air  is also located on the west side of the lake. Their seaplanes are what you see coming and going out of the lake.  They offer day trips to the San Juan Islands and local sightseeing tours as well.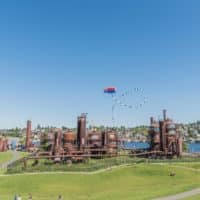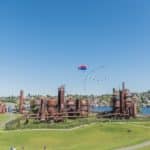 On the North end of the lake is Gasworks Park, a local gem, people enjoy the view towards the city, relax and picnic on the grounds, fly kites in March, watch the 4th of July fireworks from there.
Dale Chihuly's Boathouse is also located on the north end of the lake, though is not open to the public.