Heading to Pike Place Market – the "heart and soul of Seattle"? We'd love to suggest a few tips before you go to enhance your experience and hopefully have you feeling like a local!
Say it right. It's Pike Place Market – not 'Pike's Place' or 'Pike's Peak' market. The minute you call it "Pike's", you'll immediately be tagged as a tourist.
Arrive early. While the Market will be bustling by 11am, you'll reap the rewards of seeing what makes this gem tick if you arrive between 8am-10am. Fewer crowds means more time to talk to vendors and hear the story behind their wares.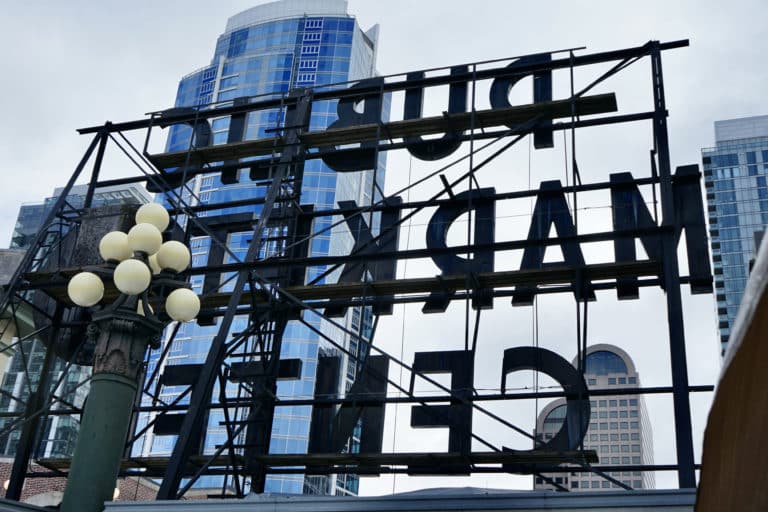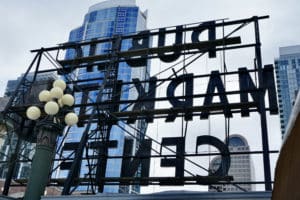 Sample, sample, sample. You'll find everything from juicy apples to chocolate pasta being offered by Market vendors. Nibble your way through, then double-back and buy what you love.
Step aside. If you want to stop to chat with friends or browse vendors, step to the side of the aisle so you're not blocking the flow of pedestrian traffic).
Don't bring Fido. We're a dog-loving city, but dogs have no place in the Market (unless they're actual service dogs, of course). With thick crowds by mid-day, dogs can easily get stressed and other market-goers can easily trip over your beloved furry friend.
Feed Rachel. Just under the Market's iconic clock stands Rachel the Pig – a piggy bank that's been raking in donations for decades now. Donations to Rachel support various organizations within the Market's community including their child and health care centers, low-income housing, and food bank.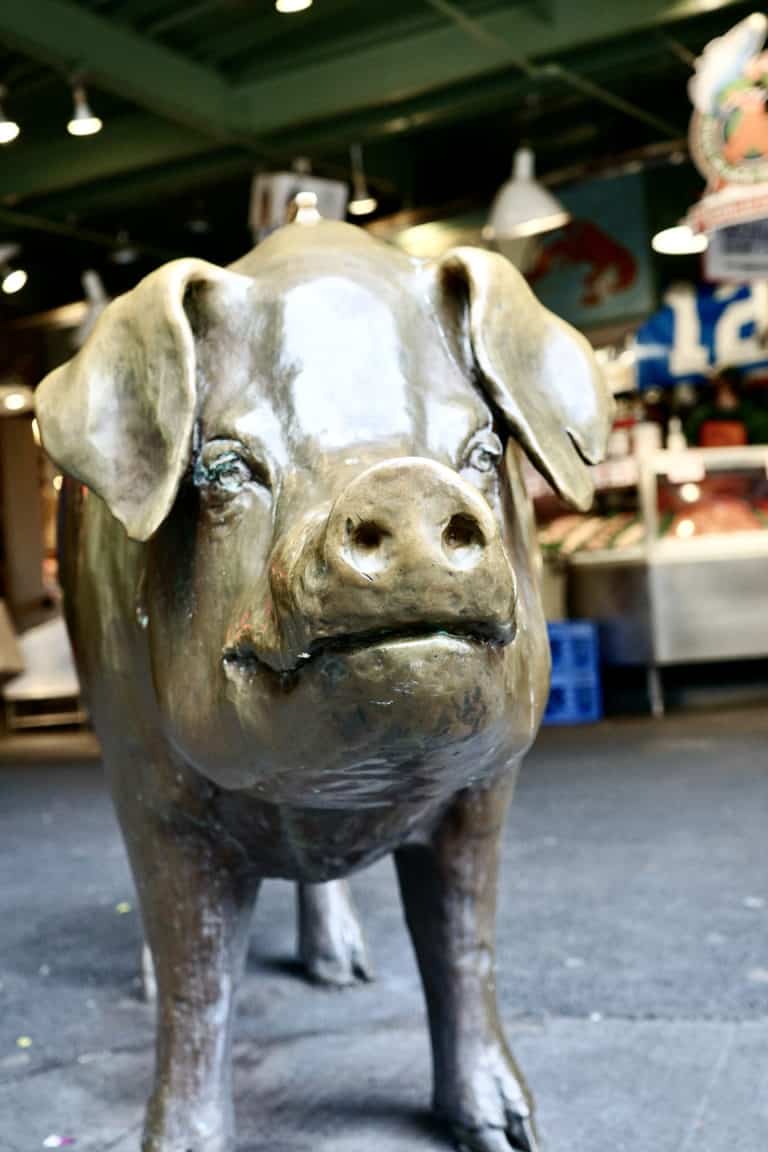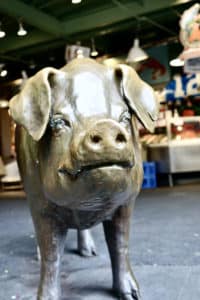 Explore. There's much more to the Market than just the main arcade (on the street level). You'll find seven different buildings over nine acres within the official Pike Place Market footprint, most with multiple levels to explore and shop.
Stop for the show. "Buskers" (street musicians) are the unofficial soundtrack to Pike Place Market. Show your appreciation with a clapping, a warm smile, or a donation. Each busker has a designated spot along the Market's sidewalks and many revolve throughout the day.
Don't just browse. Seriously! Pike Place Market is a huge amenity to the city, but it's not just for show. See something unique you'd like to take home? You likely won't find it anywhere else so buy it when you see it.
Get a little sticky. Meander down the south end of Post Alley and find the legendary Gum Wall. Stop at the Market Information Booth (operated by Visit Seattle) and ask about the history of this unique attraction – and leave your chewed gum on the wall … if you please.
However you do Pike Place Market, do it with a smile on your face!