On the clearest of Puget Sound days, Mount Rainier sits proud and clear in the distance. Jaws drop as even seasoned locals gawk at the beauty and majesty of this iconic peak. While gorgeous in the distance, the National Park that envelopes Mount Rainier is a destination worthy of exploration close-up. Tours depart daily from May through October to this popular park. With options from private tours in SUVs to comfortable 20+ passenger mini-coaches, there's something for every style of travel and every budget.
With your own vehicle, the National Park is roughly two-and-a-half hours from the downtown Seattle area. The Nisqually entrance, on the southwestern corner of the park, is open year-round and offers the most amenities for visitors, while the entrance to "Sunrise" (on the eastern side of the mountain) opens only after significant snowmelt – roughly in July each year.
Pack a picnic, or enjoy a delicious lunch in the lodge at Paradise while sitting back enjoying the splendor and awe of the tallest active volcano in the contiguous United States! With a little extra time and planning, a nearby draw is Northwest Trek – a wildlife park with over 700 acres of wilderness, and dozens of animals native to the area. The majority of animals wander freely within the confines of the park, with a few others (bears, cougars, and foxes, for example) in large, safe enclosures. With current COVID restrictions, the park has adapted their popular tram tours to a self-driving "Wild Drive" experience with small caravans of passenger vehicles (driven by their owners) being led through the park with live narration.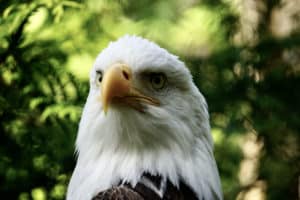 Ready for a tour? The follow companies offer tours to Mount Rainier:
Prefer to explore on your own? The National Park Service has all the information you need to plan a memorable trip on their website.