Nestled just on the edge of Seattle's Volunteer Park, deep within one of the city's trendiest neighborhoods, sits the majestic Shafer Baillie Mansion. The inn's stunning brick and half-timbered Tudor Revival architecture fits like a glove in the Seattle's original Millionaires' Row. Named after two original owners – Alexander Baillie and Julius Shafer – the inn still harkens back to the Shafer's lavish entertaining of yesteryear when filled with the sights and sounds of celebratory weddings and traveler's stories today.
In the late 1970s, the mansion opened her doors to the public as a beautiful bed and breakfast. Mark Mayhle and Ana Lena Melka have beautifully brought the building back to its original elegance, while updating with 21st-century amenities. Their labors of love are evident around every corner from the stunning deeply-colored woods throughout, to the lavish tubs brought back to splendor rarely seen today.
Although Shafer Baillie Mansion is just minutes away from the newly-remodeled Seattle Asian Art Museum, lively restaurants and bars, and within two blocks from a bus ride that'll take you into the downtown core, it's also tucked in a quiet neighborhood that allows you to rest and relax.
While walking the hallways and taking in the grandeur of the public spaces, it's clear to see the history that sits within these walls. This grand dame of Capitol Hill has transitioned throughout the years. In the '50s, it was purchased and used as a rooming house – the ballroom divided into additional bedrooms with private baths. These transitioned to family quarters in 2004, and again in 2009 when they became the current owner's third floor guest rooms.
Today, the mansion's sunroom beckons guests to linger with a cup of tea and a pastry or muffin. The huge dining room brings together guests from every reach of the world, and creates a welcome centerpiece for weddings and specialty dinners. The salon is the perfect spot for a late-afternoon chat over a cup of tea. The library allows guests to dive deep into the book they've been meaning to read for months, or to explore the hundreds of offerings within its shelves. There's no better place to relax and learn about this treasured Seattle gem.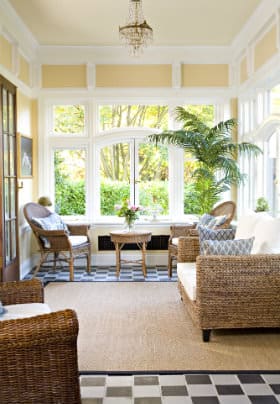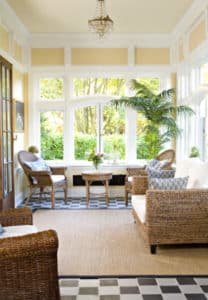 Make the mansion your home-away-from-home. Beautiful touches are everywhere from high thread-count, hand-pressed linens to rich oriental rugs – all with your comfort in mind. Enjoy the expanded continental breakfast on your own time, whether you're up at the crack of dawn, or wanting to linger longer and sleep-in. If you're looking for the ultimate in romance, or a wedding is in your future, learn more about our special offerings. Shafer Baillie's innkeepers are ready to help create the perfect experience – and are always welcome to give advice on local attractions, dining, and travel.