Nearly everyone who comes to Seattle visits the iconic Pike Place Market, the historic farmer's market located above the Seattle waterfront that is the best-known attraction in Seattle. We love the Pike Place Market too, but did you know that Seattle is also famous for its excellent neighborhood farmer's markets? These vibrant neighborhood markets support Washington's small family farm businesses. They are smaller, less crowded, and more personal. Many are open year-round. Enjoy shopping for fresh produce, baked goods, meat and seafood and cheeses, nuts, wine tastings, flowers, and one of a kind handcrafted gifts. The vibe is fun, casual, and friendly. Most markets also offer food stands and other hot, ready-to eat items made with local farm ingredients. The food is fresh and affordable. Some farmers markets also have live music and scheduled entertainment or cooking demonstrations. With locations all over the city and markets happening at different days of the week there is a little something for everyone.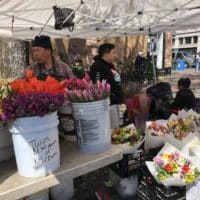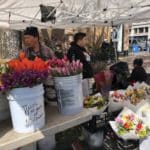 University District: Open Saturdays Year-Round from 9-2
Capitol Hill Broadway: Open Sundays Year-Round from 11-3
West Seattle: Open Sundays Year-Round from 10-2PM
Columbia City: Open Wednesdays May 8-October 9 from 3-7PM
Lake City: Open Thursdays June 6-October 3 from 3-7PM
Phinney: Open Fridays June 7-September 27 from 3:30-7:30PM
Magnolia: Open Saturdays from June 1-October 26 from 10-2PM
Fremont: Open Sundays Year-Round from 10-4PM
Ballard: Open Sundays Year Round from 10-3PM
Burien: Open Thursdays from May 2-October 31 from 11-6PM
What is fresh now? A variety of local produce is peaking in August and includes berries and stone fruits like peaches and nectarines as well as fresh herbs and veggies like summer squash, tomatoes, and peppers. Live like a local and visit a neighborhood farmers market.
For more information about upcoming events and locations visit:
Seattle Farmers Market Association