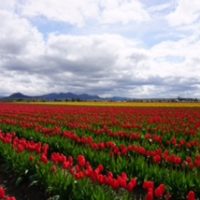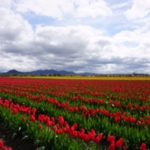 If you happen to be lucky enough to visit the Pacific Northwest in the spring, April is a great choice.
Every April the Skagit Valley located about 1 1/2 hours north of Seattle , welcomes tourists from all 50 states and countries all over the world to their Annual Tulip Festival. Hundreds of acres and row upon row of tulips bloom in celebration of spring in the Pacific Northwest, a sight not to miss.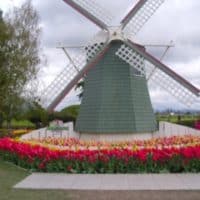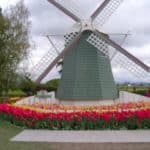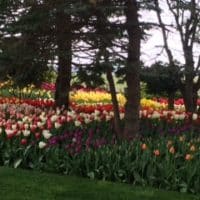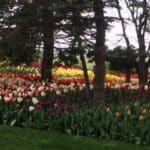 A stop by the two display gardens, RoozenGaarde and Tulip Town will give you a great opportunity to order bulbs, buy cut flowers and take photos that will give you great memories to take home.