Let's face it, January days in Seattle can often be wet and the sun sets early. However, if you live in Seattle you know that January can also be a great time to enjoy the city when it is less expensive and less crowded. The weather is damp but not bitterly cold. Dress in layers and always have a rain jacket with a hood handy for those rain showers (umbrellas are mainly for tourists). Here are our top 5 things to do here in January: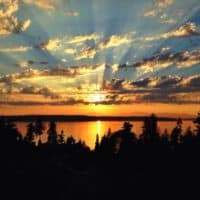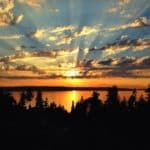 1. See Some Airplanes
They don't call Seattle Jet City for nothing. The excellent Museum of Flight , located a few minutes south of downtown Seattle and north of SeaTac Airport, offers more than 150 aircraft in its collection including a Concorde open for walkthrough as well as an Air Force One which was the first presidential jet. Part of the museum includes the original Red Barn where Boeing was first established over 100 years ago. Allow a minimum of 2-4 hours to see the museum. 25 miles north of the city, you can tour the Everett Boeing Assembly Plant as part of the Future of Flight Aviation Center. This production facility builds the 747, 767, 777, and 787 wide-bodied planes. The 90-minute tour is offered every 30 minutes.
2. Learn about Seattle History
The Museum of History & Industry, located in the South Lake Union neighborhood of Seattle, offers a unique collection of Seattle memorabilia, photographs, and history in a fun atmosphere in the Naval Reserve Building right on the lake. The museum offers both permanent and seasonal exhibits, including the "It's Raining Cats & Dogs" exhibit showing now until the end of May. If you get tired there is a nice café with views of the city and Lake Union. Take time to learn more about the real history of Seattle.
3. Sample Washington Wines
Did you know that Washington State is second only to California for the number of wineries? Although most of the vineyards are located on the drier eastern side of the state, Woodinville and greater Seattle offer over 100 wineries and tasting rooms. The best known and oldest winery in the area is Ste. Michelle Winery, located in Woodinville which is 35 minutes northeast of Seattle. An increasing number of tasting rooms are popping up in urban Seattle too. One of our favorites is the enormous Charles Smith Wines Jet City, located in the Georgetown neighborhood.
4. Take in a Show
Winter is prime time to experience the thriving arts scene in Seattle. Take in a musical at the Paramount or 5th Avenue Theaters, the Seattle Symphony at downtown's Benaroya Hall, or the Pacific Northwest Ballet at McCaw Hall near the Space Needle. There are also many smaller, vibrant venues located throughout Seattle's downtown and outlying neighborhoods for hearing music or seeing a play. For a detailed schedule on what's playing this month in Seattle.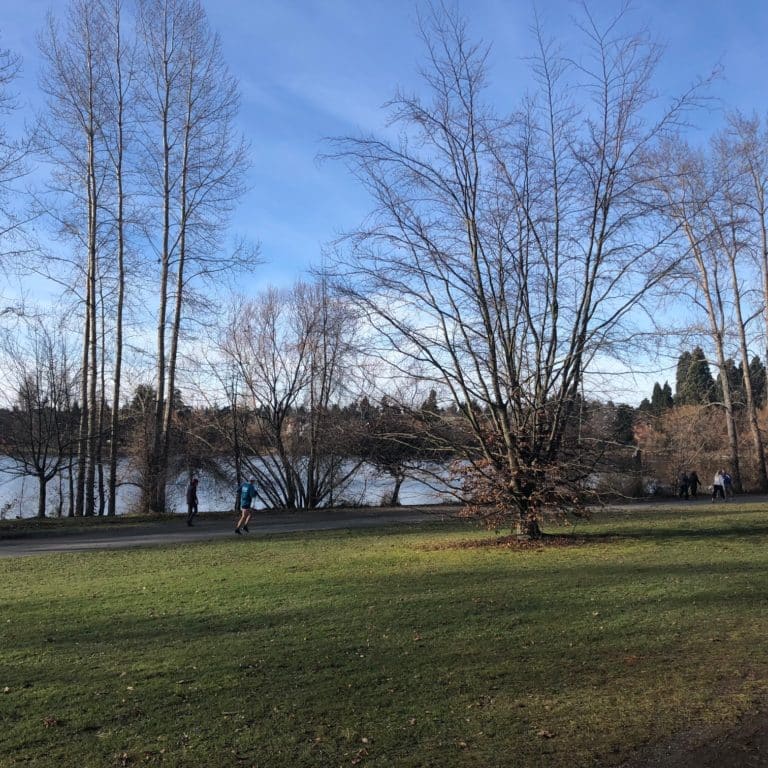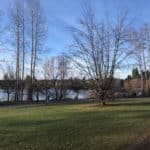 5. Embrace the Weather
Live like a local and consider a day hike in the city at Discovery, Green Lake, or Seward Park or along the 55-mile Burke-Gilman trail (a former urban rail line). Or you might try a day trip to nearby Snoqualmie Pass to play in the snow. It's only about an hour drive away. Rent gear and try snow shoeing or cross-country skiing on groomed trails at the Snoqualmie Summit Nordic Center or downhill skiing at the Summit at Snoqualmie.
Seattle is a joy to visit any time of year, even in the winter. Book a room at Seattle Bed & Breakfast Association member inn and talk with your innkeeper to get his or her personal recommendations on what to do while you are here.