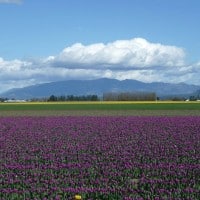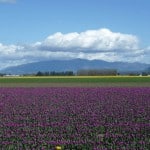 Looking for a springtime day trip during your visit to Seattle? Sixty miles north of the city this month are tulips…as far as the eye can see. While no one can say for sure how long the flowers will be blooming, the festival officially runs the entire month of April.
The best way to experience the Skagit Valley Tulip Festival is by car, as the fields are scattered across the county and are not in a set location every year. A full calendar of activities includes multiple art shows, salmon BBQs, petting farm, bike tours, walks, runs, and garage/antique sales. The festival presents a great website with interactive and printable maps, and a detailed list of activities by the day.
If you are not sure what the weather will be like in April — frankly, we aren't either — stay in Seattle for a few days and spontaneously go see the tulips when the clouds part! Check out availability at our member B&Bs here.