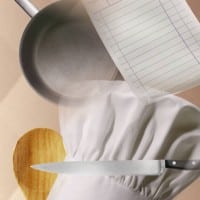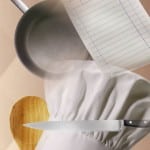 Seattle Restaurant Week is held twice a year in April and October. This event started as a way for local restaurants to thank the community for their support. It has grown into a true celebration of the Seattle food scene.
This year visit participating restaurants between April 2-6 and April 9-13 for a wide variety of cuisine including Italian, Asian, Mediterranean, French, Pacific Northwest, and much more. Over 165 restaurants are participating. Some offer a three-course dinner menu at $32/person while others also offer a three-course lunch menu for $18/person. You will find restaurants all around the Seattle Metro area, including downtown Seattle, Ballard, Capitol Hill, as well as West Seattle, Belltown, and Greenwood.
Seattle Restaurant Week has a great website listing all the participating restaurants by name, cuisine, location, and offerings. You also can enter to win prizes on the website if you sign up by April 10. Restaurant reservations are highly recommended, but not always necessary. See individual restaurant listings for dining times and offerings.
Check out some of our innkeeper suggestions below:
"One of many Tom Douglas restaurants, Serious Pie located at 4th & Virginia produces handcrafted pizzas with a blistered crust filled with such delicacies as Pacific Northwest-grown mushrooms, truffle cheese and a drizzle of olive oil from California, Murray pink flake salt, and fresh cut herbs.
… A cozy setting with communal tables gives you an opportunity to dine with locals who will suggest what sights to take in during your visit. As you enter the restaurant be sure to check out the stone-encased applewood burning pizza oven built by a local company just for Serious Pie."
– Guest House Bed and Breakfast
Cicchetti – A marvelous little find tucked into Seattle's Eastlake neighborhood. You have to look for it, but the atmosphere and fun menu make it worthwhile.
Eve – Friendly staff, imaginative food, and a lively setting make this a place you want to try while you're checking out the funky Fremont neighborhood.
RN74 – Restaurant Week is a great time to try this downtown restaurant that you might otherwise save for special occasions. Not inexpensive normally, but the service and offerings are first-rate.
Ten Mercer – Easy to overlook in lower Queen Anne, which means it can be quieter than many other restaurants. Excellent, tasty food. A good place to have dinner before a performance at any of the Seattle Center venues.
Olive and the Grape – Great Greenwood neighborhood spot with an authentic Mediterranean menu. Paola, the Turkish owner, welcomes you like family. Listen to her recommendations. "
– 9 Cranes Inn
Poppy – It has been my go-to restaurant since it opened it 2008; the food is fresh and inventive and does not disappoint. Save room for dessert!
Marjorie – We first encountered Marjorie in the Belltown area and were very impressed by the quality of their food. We are so glad they have moved closer to us in Capitol Hill."
– Shafer Baillie Mansion
Anthony's Pier 66 – Great seafood with nice views looking out onto Elliott Bay. Always a good variety of fresh fish.
Salty's on Alki – Another great place for seafood. You have a fantastic view looking back at the city.
Dahlia Lounge – Part of the Tom Douglas chain of restaurants. This is the place President Obama ate and raved about their coconut cream pie! It is pretty good, I must admit. "
– Sleeping Bulldog Bed and Breakfast