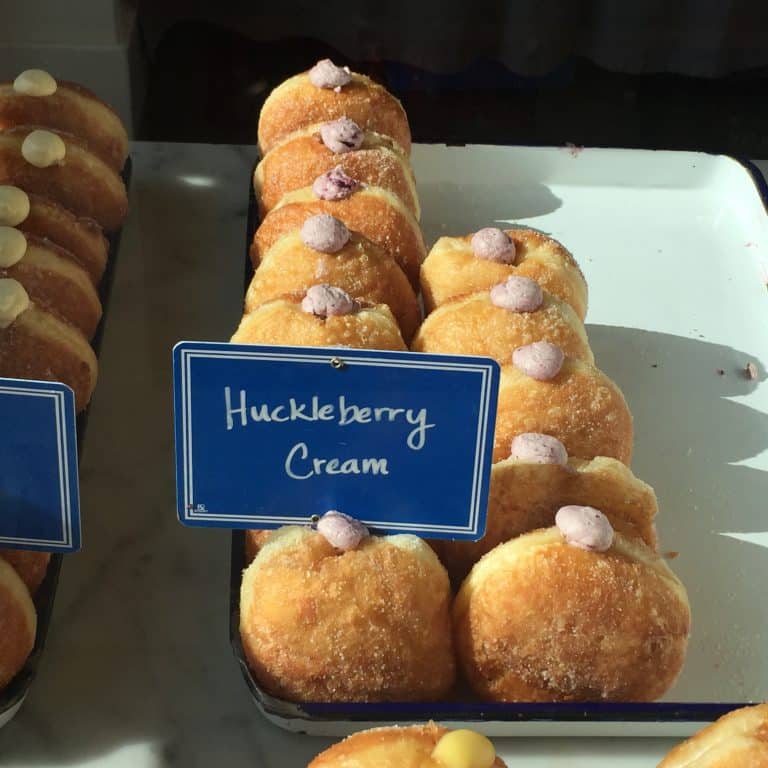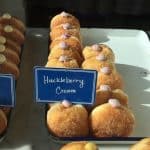 Donuts and coffee are a perfect pairing any time of the day. Seattle is known for great coffee, but what about donuts to go with that coffee? Below are three of our favorites….in no particular order.
Top Pot Donuts was founded in Seattle on Capitol Hill in 2002 and is a favorite of both locals and tourists. Their specialty is simple: donuts paired with delicious fresh coffee. They offer over 40 different types of donuts and availability varies day to day. Here you can find cake donuts, filled donuts, bars, old-fashioned style donuts and fritters.
My favorite is anything salted caramel and chocolate or one of their seasonal cake donuts: pumpkin, cherry blossom or spiced chai. During football season they create the Official Donut for the Seattle Seahawks, a traditional iced cake donut adorned with blue and green sprinkles.
Top Pot never disappoints. They have 21 locations across the Seattle area. Their flagship store is located on 5th Avenue in downtown Seattle. My favorite stop is the location at 3rd and Columbia, conveniently located for those traveling on the Bremerton ferry.
Mighty-O Donuts started in 2000, with the commitment to make an honest living while respecting people and the environment. They have created an organic donut with no genetically modified ingredients, animal products, or chemicals.
Although they started by selling at local street fairs, they now have 3 popular Seattle locations, Green Lake, Ballard and Capitol Hill. They offer cake donuts, specialty donuts, yeast raised bars, twists, fritters and filled donuts.
My favorite is the Cuckoo for Coconut, a vanilla cake donut with chocolate icing and loads of coconut or the Donut King, a chocolate donut with vanilla glaze, rolled in coconut. If you like simple try the Naked Cake, a vanilla cake donut or the Topless Chocolate, just a chocolate cake donut. These donuts are so fresh and good, you won't miss the toppings.
General Porpoise Doughnuts, located on Capitol Hill, has a real vintage feel. They specialize in handmade filled donuts and great coffee. In fact, people like their coffee as much as they like their donuts. I tried a Huckleberry Cream filled donut and it was close to perfect. The outside was covered in sugar and the donut had that perfect, slightly crispy outside with a feathery light texture inside. The filling was light, creamy, and flavorful. Since one donut was so good, I just knew two would be better so I followed it with a Lemon Curd filled donut. All this accompanied by a great latte. Perfect.
General Porpoise offers 5 types of filled donuts and espresso, pour over, drip and draft cold brewed coffees. General Porpoise keeps their menu small, focusing on the very best quality and taste.