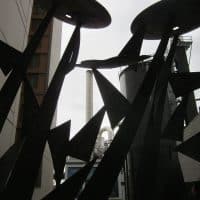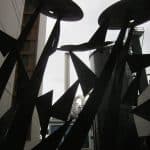 Let's face it, winter days in Seattle can be dark and rainy. Live like a local and don't let the rain stop you. Here is a fun way to make the most of a rainy winter day. After a delicious breakfast at a Seattle Bed & Breakfast, spend the morning at one of Seattle's excellent museums and enjoy a break or lunch at their onsite cafes. Here are 3 of our favorites:
Museum of Flight is located on the site of the original Red Barn where Boeing got its start. It includes a wide collection of airplanes from Kitty Hawk to World War I and II and to the modern age. Walk through an Air Force One or a Concorde. Explore a Space Shuttle Trainer or learn about Boeing's early history. Allow 2-4 hours for this gem of a museum. Located in South Seattle.
Museum of History & Industry (MOHAI) offers a special look at the history and culture of Seattle. It is located on South Lake Union, just north of downtown. Permanent exhibits include Maritime Seattle and True Northwest: The Seattle Journey and the Bezos Center for Innovation. Visitors will especially enjoy a new special exhibit highlighting the story of how people eat in Seattle: Edible City: A Delicious Journey, available until September 10, 2017. Allow approximately 2-3 hours for the museum.
Museum of Pop Culture (MoPop), is housed in a unique and modern building designed by Frank Gehry and is constructed of over 21,000 individually cut and shaped aluminum and stainless steel shingles. It is located at Seattle Center, near the Space Needle. Current exhibits include Star Trek, Jimmy Hendrix, Worlds of Science Fiction, Indie Game Revolution, Fantasy, and the Lure of Horror Film. This museum used to be called the Experience Music Project and Science Fiction Museum. Allow 2-3 hours.
Other top Seattle museums well worth seeing include the Chihuly Garden & Glass, Seattle Art Museum, and the Burke Museum After lunch, enjoy some local coffee. One popular option is the huge new
Starbucks Reserve Roastery and Tasting Room located on Capitol Hill, just 9 blocks east of the original Starbucks Pike Place Market store. Enjoy tasting rare coffees roasted in small batches and pick up a souvenir or two. Other innkeeper-recommended local coffee shops include Herkimer Coffee, Victrola, and Caffe Ladro. Multiple locations.
Winter is a busy time in the Seattle Arts scene. After dinner at a local restaurant, consider attending a concert or a show. Seattle is home to a number of theater and concert venues. See what is happening at the historic 5th Avenue Theater or the
Seattle Repertory Theater. Popular music venues include Benaroya Hall and The Triple Door Want something more classical? Enjoy an opera or a ballet performance at McCaw Hall.
Live like a local and enjoy Seattle even when the winter rains come.