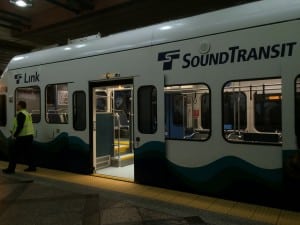 Thinking of coming to Seattle but don't want to rent a car? Scared of the Seattle traffic stories or parking woes?  Do not fear!
Most of our Seattle Bed and Breakfast Association inns are close to public transportation, making getting to Seattle attractions a no-hassle ride. Getting to the inn of your choice is a taxi, light rail, and bus ride away. Once you have settled in, your innkeeper will be glad to help you decide the best way to navigate the city.
For those who like to plan ahead, Metro trip planner is full of information on how to get around Seattle by bus, light rail, bike, monorail, and Seattle street car. One Bus Away makes it easy to track the bus you are waiting for and to find nearby stops.
Seattle is also a very walkable city with walk scores of 71+ depending on neighborhood. There is also Uber, or Lyft for when you would rather have a ride. More adventurous guests can try PRONTO, a bike share community where you can rent a bike for a few hours, a day or 3 days.
So come to Seattle and enjoy what the city has to offer without the hassle of driving!