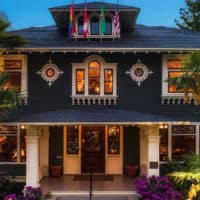 Geography: 10 Blocks directly east of Downtown Seattle in Capitol Hill
Neighborhood: Capitol Hill
The home is an excellent example of Craftsman-style architecture, with a wide porch, low-pitched roof-line, and overhanging eaves. The interior features rich, dark colors, with oak trim work and paneling. This historic site was granted landmark status by the city of Seattle in 2015.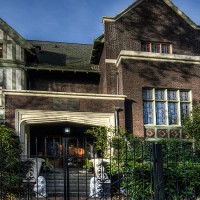 Geography: East of downtown
Neighborhood: Capitol Hill
Stately 1914 Tudor Revival Mansion on Seattle's original Millionaires' Row. Perfectly situated near Volunteer Park on Capitol Hill. Ideal for business and leisure travelers, as well as families.